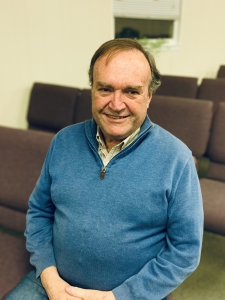 Bob
Elder
Bob is originally from Toronto Canada. His parents were founding members of GracePoint Baptist Church and faithfully took the family to church services, sunday school and other children and youth programs. From a young age Bob was taught the truths of the gospel. Around the age of 8 he recognized his need of a Savior and he trusted the Lord to forgive him. Since then Bob has continued to grow in his walk with the Lord, who has been faithful. Bob was married to Lis for 40 years (before the Lord took her home in 2018) and they raised four children mainly in Canada. In 2005 business took Bob to California and then to Virginia in 2017. They joined Redeemer Baptist at that time. He enjoys spending time with his kids and 13 grandkids who all live fairly close. Bob is blessed by the love and care of his Redeemer family and the faithful preaching of God's word at Redeemer each week.
Redeemer Baptist Church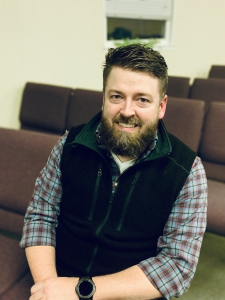 Chad
Elder
Chad grew up in a professing Christian home where he regularly attended church with his family, and although he thought of himself to be a Christian from an early age, he did not really know God, nor was he trusting in Christ alone for salvation. He was one, like so many others, who assumed the faith rather than truly believing it. It wasn't until Chad was in highschool, when he overheard the gospel being explained to someone else, that he became convicted of his sin and saw his hopelessness without Christ. It was then that Chad first repented, believed, and committed to following Jesus through faith. Shortly after, he became involved with a local church where he could learn about and grow in the gospel. In college, Chad was a part of a campus ministry where he was first discipled as he helped to disciple others, a practice which has followed him into church today. Chad became a member of RBC in 2017, shortly after the church planted, and has served as an elder since 2018, with recently taking a year sabbatical. His favorite part about the Redeemer Community is the love and common bond the saints have with one another and God's word. Chad and his wife, Laura, have three children and enjoy living in the Warrenton area and being apart of such a great community.
Redeemer Baptist Church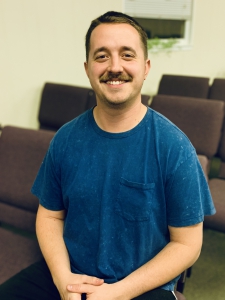 Kaleb
Elder
Kaleb was raised in East Georgia and was saved by the grace of God in the summer of 2014 after graduating high school. He began attending a community college in the area where he became heavily involved with Campus Outreach. Through CO and service at his local church, the Lord began to shape his desires for vocational ministry. In 2016 he transferred to Boyce College and The Southern Baptist Theological Seminary where he completed the seminary track program, earning his B.A. and M.DIV. He met his amazing wife Reiley while in school and they were married in 2018. Together they have three children.
Redeemer Baptist Church