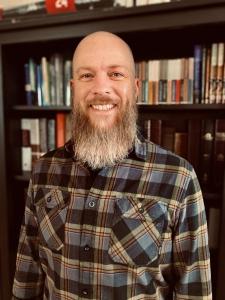 Mike
Elder
Mike was born and raised in sunny Florida. His parents were faithful to involve their family in the local church and as a result, the Lord saved Mike in the summer following his seventh-grade year. He attended the Baptist College of Florida and received a B.A. in Christian Education, and later The Southern Baptist Theological Seminary receiving an M.Div and D.Min. Mike served on staff in Waynesboro, GA, as a youth pastor for 8 years prior to joining Sterling Park Baptist Church in Sterling, VA as a church planting resident in 2015. Mike, along with a team of faithful brothers and sisters in Christ, planted Redeemer Baptist Church in 2016. Mike is blessed to be married to his best friend Carrie and the Lord has graced them with two amazing children: Abbie and Caleb.
Redeemer Baptist Church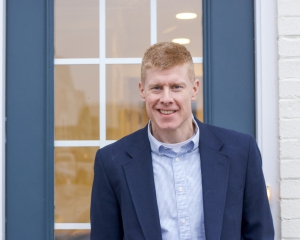 Gary
Elder
Gary grew up in Houston, Texas and was saved by God's grace as a Freshman in college in 1993. After hearing the gospel from a faithful friend, he saw his own need for it once the Lord gave him eyes to see the beauty of grace over mere good works. Since then, the Lord has been faithful to not only preserve his faith, but grow his hope of Heaven and deepen his love for the church. Gary and his wife, Jillian, have four kids and have been members of Redeemer Baptist Church since early 2017. One of Gary's favorite parts of Redeemer is how the church's common commitment to scripture prompts genuine love and care for one another.
Redeemer Baptist Church